Featured Business: Nathan Carlson, Aim2Excel
Elevate your events with Aim2Excel!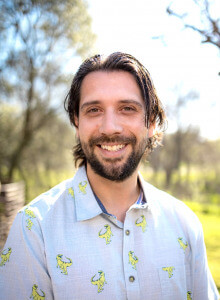 In the dynamic world of event planning, the success of any occasion depends on careful planning, creativity, and an unforgettable experience for attendees. Event planners are the maestros behind the scenes, orchestrating every detail to perfection. However, one element that often makes or breaks an event's impact is promotional marketing. This is where Aim2Excel steps into the limelight, making sure that every event becomes a remarkable affair.
With years of experience and a knack for understanding the pulse of the event industry, we have evolved into a one-stop destination for promotional marketing solutions. From corporate gatherings to weddings, and everything in between, we have the expertise to elevate your events to new heights.
Why Choose Us?
Personalized Strategies: Tailored solutions for every event.
Innovative Products: High-quality promotional materials at the best price.
Trackable Results: Create a cohesive and memorable experience for your event that leaves a lasting impression on attendees.
Time Saving: Free up your time and energy to concentrate on event logistics and execution while professionals handle the items you need.
The Results Speak Volumes
Our dedication to excellence has led to numerous success stories, with clients consistently praising the transformative impact of our promotional marketing solutions. We've helped companies boost brand recognition, couples celebrate their love in style, and organizations make a lasting impact on their target audience.
Our commitment to creativity, personalization, sustainability, and delivering results sets us apart in the world of event planning. Join us in creating unforgettable moments that leave a lasting imprint in the hearts and minds of your guests.
Contact us today to discover how Aim2Excel can take your events to the next level. Let's embark on a journey of creativity, innovation, and success together!
Are you a business in the event planning industry?
The Events Services Roundtable is a quarterly forum in which our Chamber members who are in the event services industry can come together to share experiences, challenges, solutions and referrals in order to deepen connections and build a community of support amongst participants.