United Chamber Advocacy Network (UCAN)
Ampliphying the Voice of our Members
The Roseville Area Chamber of Commerce is proud to have joined the El Dorado County Joint Chambers Commission, as well as the Elk Grove, Folsom and Rancho Cordova Chambers of Commerce to create the United Chamber Advocacy Network (UCAN). This program will amplify the voice of our members and leverage lawmakers' interest in small business to advance policies that enable the success of California's Businesses. UCAN provides local chambers of commerce with a way to hire their own lobbyist to help chamber leaders define and advance a state level policy agenda of primary importance to their members.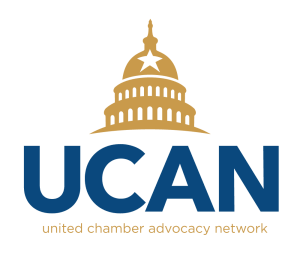 Every year, the UCAN Chambers develop a State Policy Agenda based on survey results from members across partnering chambers. The developed policy agenda is presented to legislators and the UCAN lobbyist works to support or oppose legislation based on the agenda.
2022 End of Year Report
https://www.rosevillechamber.com/assets/pdf/UCAN-End-of-Year-Report-2022-FINAL-12.8.2022
Below you can find the current State Policy Agenda.