Location
Bayside Church (10000 Alantown Dr.)
Tickets
Member: $95 & Non-Member: $125
Placer Valley is the region's largest business summit, bringing together South Placer's economic leaders to connect and collaborate. This event features a business trade show, informational sessions, guest speakers, happy hour, and a meet and greet opportunity with our keynote speaker.
Sponsorships are the only way to get an exclusive meet & greet with this year's Keynote Speaker, Olympic Swimmer: Summer Sanders! Learn more about sponsorship opportunities and get your tickets HERE.
Booth space is also available but limited. This is an incredible opportunity to showcase your business to hundreds of attendees!
Warner L. Thomas
President and Chief Executive Officer, Sutter Health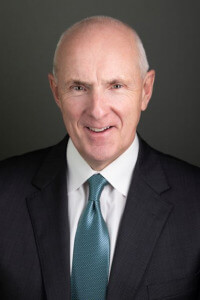 As president and CEO, Warner Thomas leads the 50,000 employees, 12,000 physicians and 2,000 advanced practice clinicians in Sutter Health's nationally recognized integrated delivery system of hospitals, outpatient care centers, home health and hospice care, laboratory and pharmacy services, research facilities, and Sutter's Institute for Advancing Health Equity. 
Thomas, who has over 30 years' experience in healthcare, became president and CEO of Sutter Health in November 2022 after serving for 10 years as president and CEO of Ochsner Health, Louisiana's largest healthcare provider, employer, and educator of medical professionals. Prior to becoming CEO, Thomas was Ochsner Health's president and chief operating officer from 1998-2012. 
In 2014 he was appointed to the Medicare Payment Advisory Commission where he continues to advise Congress on issues affecting Medicare. He is a current member of the American Hospital Association (AHA) Board of Trustees and has served as Chairman of AHA's Health Systems Governing Council. He is a fellow of the American College of Healthcare Executives. 
Thomas was named to Modern Healthcare's list of 100 Most Influential People in Healthcare for 2022.
He is a recipient of the Boy Scouts of America Distinguished Citizen Award and the Anti-Defamation League 2018 A.I. Botnick Torch of Liberty Award. He also was named a Glassdoor Top CEO, Ernst & Young's 2019 Entrepreneur of The Year® in the Healthcare & Related Services category for the Gulf Coast Area, and the 2017 CEO of the Year by Biz New Orleans magazine.
Thomas received an undergraduate degree in accounting and computer information systems from New Hampshire College in Manchester, N.H., and his Master of Business Administration degree in 1994 from Boston University Graduate School of Management. He is also a certified public accountant.
Inside Access Session 1: City Managers' Panel
Aly Zimmermann - City of Rocklin, City Manager
Dom Casey - City of Roseville, City Manager
Sean Rabe - City of Auburn, City Manager
Sean Scully - City of Lincoln, City Manager
Wes Heathcock - Town of Loomis, City Manager
Moderated by Gloria Stearns
Inside Access Session 2: Innovation & Entrepreneurship
Monique Brown, Co-founder & Managing Director at The Growth Factory
Inside Access Session 1: Food & Agriculture/Tourism
Andy Klein - Monk's Cellar
Dr. Grover Lee - Wise Villa Winery
Mike Fournier - Project 8
Scott Pruett - Pruett Vineyards
Moderated by Joshua Huntsinger - Agricultural Commissioner/Sealer of Weights and Measures at Placer County
Inside Access Session 2: Commercial Development & Infrastructure
Tony Wood, SIOR - KW Commercial Real Estate Services, Northern and Southern California
Matt Click, AICP - Executive Director of PCTPA
Stephen Clark, Sacramento International Airport
Sean Bigley - Assistant Environmental Utilities Director for the City of Roseville
Moderated by John Tallman
Inside Access Session 1: Talent Pipeline Management 
Richard Robinson – Kaiser
Scott Stepheson - Swinerton Business Technology
Joel Moore - Thunder Valley
Moderated by: Niki DaSilva - U.S. Chamber of Commerce Foundation
Inside Access Session 2: Wildfire & Economic Resiliency
Jane Christenson, Chief Executive Officer, Placer County, Auburn, CA
Amy B. Schulz, PhD, MBA, Dean of Career, Continuing, and Technical Education - Sierra Community College District, Rocklin, CA
Caroline Godkin, Executive Director, Climate & Wildfire Institute, Sacramento, CA
Andy Fecko, General Manager, Placer County Water Agency, Auburn, CA
Professor Margaret O'Mara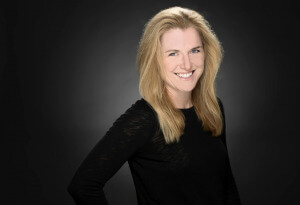 Margaret O'Mara is the Scott and Dorothy Bullitt Professor of American History at the University of Washington. 
Margaret is a leading historian of Silicon Valley and the author of two acclaimed books about the modern American technology industry: The Code: Silicon Valley and the Remaking of America (Penguin Press, 2019) and Cities of Knowledge: Cold War Science and the Search For The Next Silicon Valley (Princeton, 2005). She also is a historian of the American presidency and author of Pivotal Tuesdays: Four Elections that Shaped the Twentieth Century (Penn Press, 2015). She is a coauthor, with David Kennedy and Lizabeth Cohen, of the widely used United States history college textbook, The American Pageant (Cengage).
Her writing has appeared in The New York Times, The Washington Post, WIRED, MIT Technology Review, Foreign Affairs and other outlets. She is an active public speaker, appears regularly in national and international broadcast media, and has contributed her expertise to development of Mattel's American Girl dolls.
Margaret is an OAH Distinguished Lecturer and a past fellow of the Center for Advanced Study in the Behavioural Sciences, the American Council of Learned Societies, and the National Forum on the Future of Liberal Education. She is a series editor of the Politics and Society in Modern America series at Princeton University Press and serves on the editorial board of Modern American History. 
She received her MA/PhD from the University of Pennsylvania and her BA from Northwestern University. She is an alumna of Little Rock Central High School. Prior to her academic career, she served in the Clinton Administration, working on economic and social policy in the White House and in the U.S. Department of Health and Human Services. 
Summer Sanders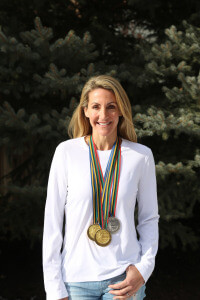 Summer Sanders is best known as an Olympic Champion swimmer, an NBA television host, a Nickelodeon game show host and an ambassador of international charitable organizations.
Summer started swimming at the age of 4 and attended Stanford University where she won back-to-back NCAA swimmer of the year in '91 and '92. Later that year she went onto the 1992 Barcelona Olympic Games and won 2 golds, a silver and a bronze.
A few years after, Sanders turned to her second love, television, and began a now 30-year career both in front of a behind the camera.
Summer is the author of "Champions Are Raised, Not Born: How My Parents Made Me a Success". She is married to fellow Olympian, Erik Schlopy, and they have two kids, Skye and Spider.
Summer also has local roots, graduating from Oakmont High School in 1990!
Moderated by: Mayor Bruce Houdesheldt
ABC 10
Denios Farmers Market & Swap Meet
California Recovery Center
Central Valley Community Bank
CliftonLarsonAllen LLP
Consolidated Communications
First Northern Bank
Integral Financial Mgmt.
Milkman Toner
Panattoni Development Company
Placer County Office of Education
River City Bank
Sinclair, Wilson, Baldo & Chamberlin Attorneys at Law
Westpark Communities
WGG Wealth Partners
William Jessup University
ADOBOINK Filipino Food Catering & Restaurant
City of Roseville - Parks & Rec
City of Rocklin
Flame & Fire Brazilian Steakhouse
Placer County Vintners Association
SD IT Solutions
The Monk's Cellar
9Round Kickboxing
At the Grounds
Blue Line Arts
BPE Law Group
Bouchard Communications Group
Brooksfield Properties
Cochrane and Wagemann
Desert Capital Management
Downtown Roseville Partnership
Edward Jones - Jon Benecke
Employers Select Insurance Services Inc.
Eskaton Village Roseville
Frayji Design Group
Heartland Payment Solutions
J Galt
JMC Homes
Kronick Moskovitz Tiedemann and Girard
Lincoln Potters
Lund Construction
Me-One Foundation
PRIDE Industries
Principal Financial Group
Randy Peters Catering & Event Center
Sacramento International Airport
Taylor Builders
Teichert Construction
The Rising Zone
Tri Counties Bank
Wedding Showcase
Williams + Paddon Architects + Planners,