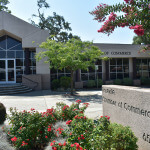 communications@rosevilleareachamber.com
Happy New Year!
With the start of a new year, I am excited to announce the start of two new Chamber Programs: Events Roundtable & Home Services Roundtable.
These two quarterly forums bring together Chamber Members in the event and home services industries to come together to share experiences, challenges, solutions, and referrals in order to deepen connections and build a community of support amongst participants.
The first Event Roundtable meeting will be held January 9th and the first Home Services Roundtable will be March 13th. Both will be from 9am – 10am at the Chamber Office (650 Douglas Blvd).
We have also made a few changes to one of our current networking events: the monthly Chamber Luncheons. The Chamber Luncheons will now be held on the 2nd Tuesday of every month from 11:30am – 1:00pm. Our first luncheon of the year with be on January 10th!
This is just a small preview of what is in store for 2023! I want wait to see where this year takes us!
Rana Ghadban, CEO
Roseville Area Chamber of Commerce