Featured Business: Randy Peters Catering & Event Center
At Randy Peters Catering and Events Center, we believe that excellence should be the only option for your event's catering needs. Our commitment to quality is evident in every aspect of our service, from the sourcing of the freshest ingredients to the hospitality of our team.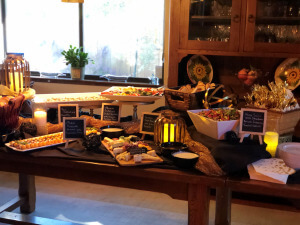 We are more than just a catering service; we are passionate about providing an unforgettable experience for you and your guests. Our team is dedicated to serving you with the same warmth and hospitality that you'd expect from a close friend or family member.
No matter the occasion, whether it's a corporate event or a private party, our team of professionals are equipped to exceed your expectations with their culinary expertise and impeccable service. We understand how the little things can make a big difference, and we take pride in providing those special touches that make your event truly memorable.
When you choose a Randy Peters Experience, you're not just getting a catering service, you're supporting your local community and those who live and work here. Our decades-long commitment to excellence has given us many opportunities to serve this community, and we're honored to continue serving our customers with the same passion and dedication that has made us a success. Thank you for considering Randy Peters Catering and Events Center for your next event!
Are you a business in the event planning industry?
The Events Services Roundtable is a quarterly forum in which our Chamber members who are in the event services industry can come together to share experiences, challenges, solutions and referrals in order to deepen connections and build a community of support amongst participants.