Calling all entrepreneurs and small business owners!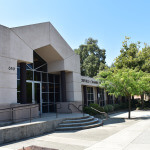 Join us next Tuesday (3/7) for the Entrepreneur Development Group!
EDG is a facilitated Peer Advisory Group that brings you and fellow chamber members together to mastermind on how to successfully reach your business goals. Some key benefits of participating in this group include sharing Challenges and Successes while gaining: instant feedback, new ideas/insights, help making decisions, collaboration & synergy, and business growth.
This program is included in your membership benefits. EDG meet the first Tuesday of every month from 8:45am - 10:15am.
Click HERE to RSVP. To learn more email Monica Goodpaster: Monica@RosevilleAreaChamber.com