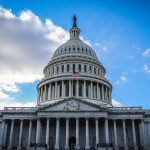 Recently the Roseville Area Chamber of Commerce signed onto coalition letters with the US Chamber to members of Congress and the FTC opposing the FTC's proposed rule to impose a nationwide ban on almost all non-compete clauses. This rule would invalidate millions of beneficial contacts and negatively harm businesses and employees. We have also joined a letter to members of Congress encouraging permit reform in order to make it easier to build and improve infrastructure across America.
We have partnered with the CalChamber to send support letters for two pieces of legislation they have listed as Job Creator bills. SB 592, which will bolster labor law compliance, and SB 703, to allow for a flexible work schedule, are common sense policies that will greatly benefit California businesses. The Roseville Area Chamber of Commerce also sent a letter of support to Senator Niello for SB 316, allowing those who have been convicted three or more times and who are subsequently convicted of petty theft to be imprisoned in a county jail not exceeding one year. Legislation like this will enhance public safety in our community.
In other Advocacy news, the UCAN State Legislative Forum will be held on March 24th from 2:00pm – 4:30pm at the Cinemark at the Westfield Galleria in Roseville (1191 Galleria Blvd). The forum will include the 2023 UCAN State Legislative Agenda, a criminal retail theft panel, as well as hearing from UCAN's State Legislators. To RSVP click HERE.
You can learn more about the Chamber's advocacy efforts HERE.