SPLASH! 2023 tickets on sale!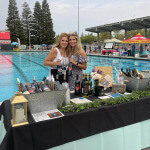 It's finally here, SPLASH! tickets go on sale Wednesday! This all-inclusive event gives you access to samples from over 60 local restaurants, breweries, and wineries. And this year, get ready to dance the night away with live music by the Steel Harmonics Band and this year's featured band, Midnight Players! SPLASH! sells out every year so make sure you secure your tickets HERE starting Wednesday.
Interested in being a part of SPLASH!? We are still looking for sponsors and food/drink vendors! This is a great opportunity to show Roseville what your business is all about. For restaurants, breweries, and wineries, let the community try what you serve and direct them to visit your location after SPLASH!
If you are interested in sponsoring or becoming a vendor, send an email to our Events Coordinator, Megan Wetzel, at: Events@RosevilleAreaChamber.com or call 916-783-8532.